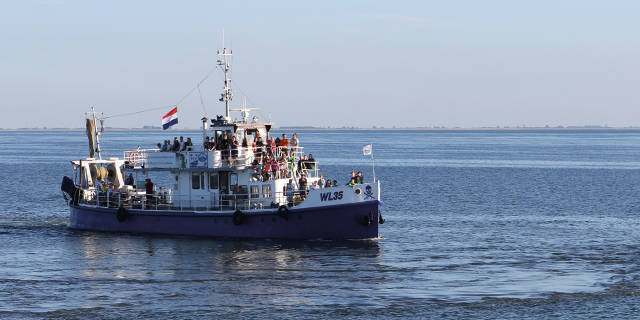 Expeditions
In the high season (July and August) we drive twice a day from Nes on Ameland with the WL35 Brakzand. More than 100 people can take part in each Wadden Expedition to Hollum. The tour lasts around 2.5 hours in total. The Wadden Adventure begins at 10:00 a.m. and 2:00 p.m.
Once on board you can get a good overview of aquatic life on deck.
Dozens of seabirds of all shapes and sizes fly past you. Remember, they can even take food out of your hands! Breathe in the salty sea air and enjoy the sun, sea, wind, tranquility and above all the view. No trip is like the other. Sometimes the water is like a mirror and sometimes the spray can come over the bow. One thing is certain: every expedition is an adventure for young and old!