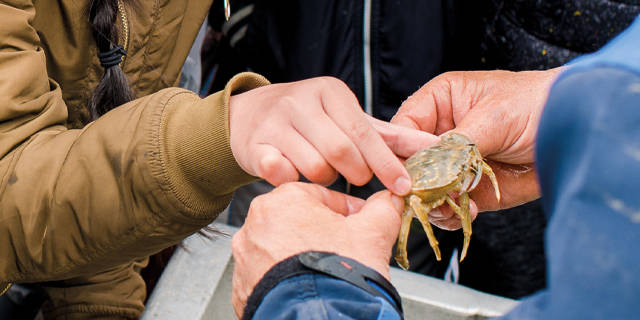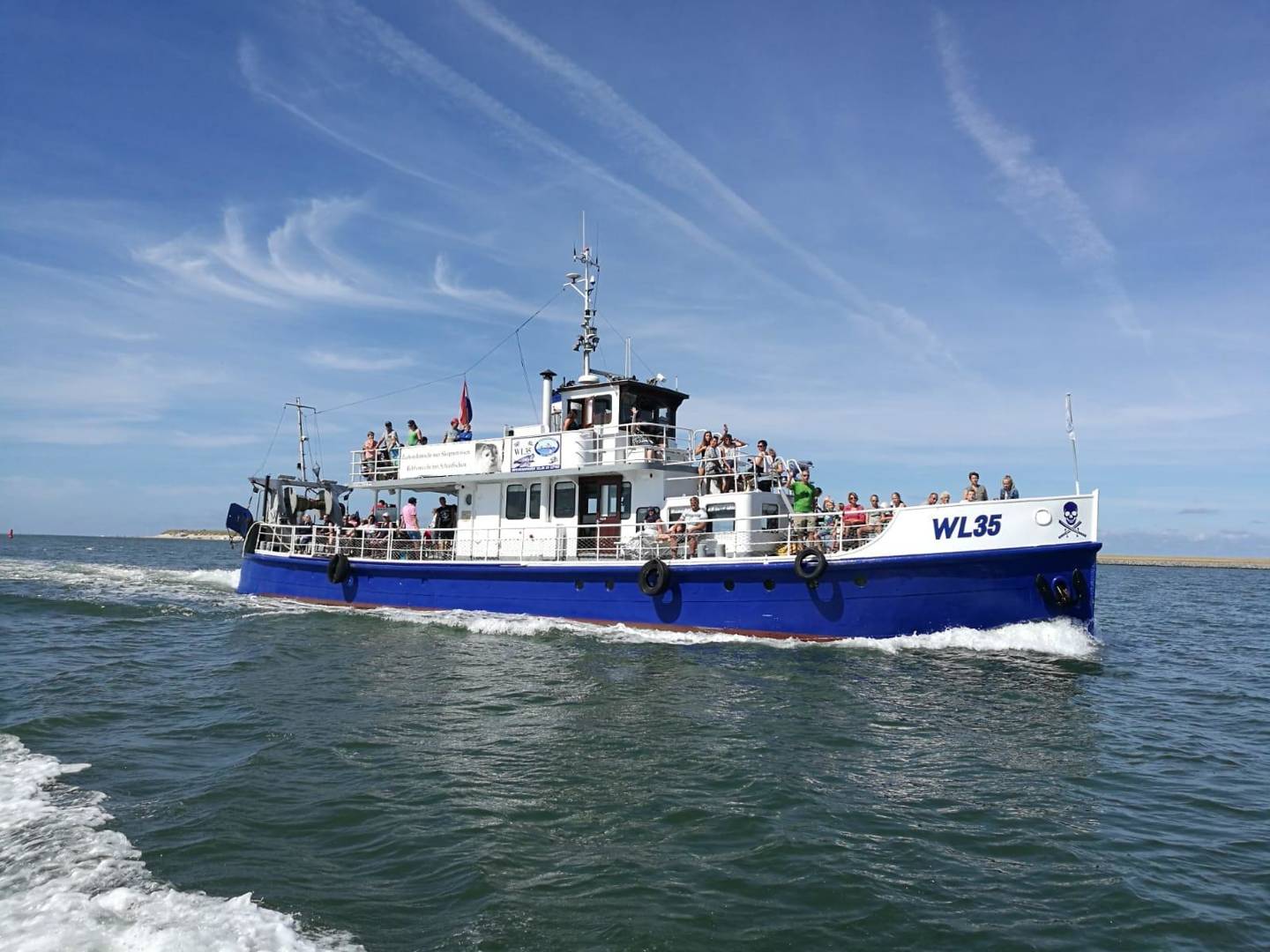 Year of construction: 1928
Built by: Jonker & Stans in Hendrik Ido Ambacht
Dimensions: 27.65 meters long and 6 meters wide
Engines: 2x Bronze 50 hp draft 90 cm.
Maximum capacity: 125 passengers
From 1928 to the late 1960s, our ship was used as a ferry between Zoutkamp/Oostmahorn and Schiermonnikoog. The Brakzand was decommissioned in 1968. After that the boat was used as a sounding boat and administration boat for Rijkswaterstaat.
At the end of the 1970s, the ship came into private hands as a sport fishing boat and passenger boat for day trips. From 1978 to 1986 he served in this capacity in Zurich (Friesland). After that the boat was sold and moved to Texel, port Oudeschild. The new name was "Starfish". A fishing facility was built that could be used to fish shrimp with tourists. The Zeester was taken back to Texel. In 2016 the ship was sold to the Kiewied family in Ameland. The boat is unique on the Wadden island of Ameland. The name is now 'WL35 Brakzand'. Today there are two 150 hp Caterpillar engines in it and the draft is 100 cm.

For several years we have been taking tourists daily to the Seal Bank and trawling along the way. You can also go out onto the mudflats with our guide. Here you can find our expeditions and sailing times.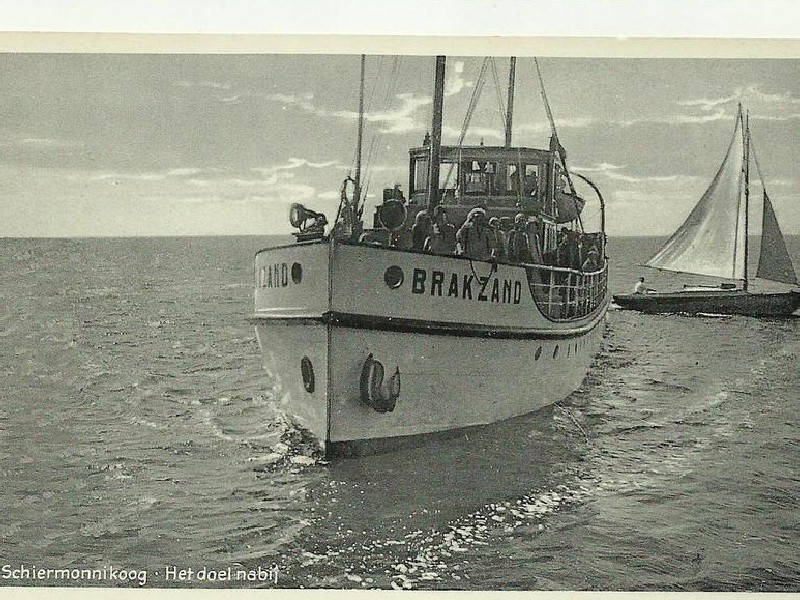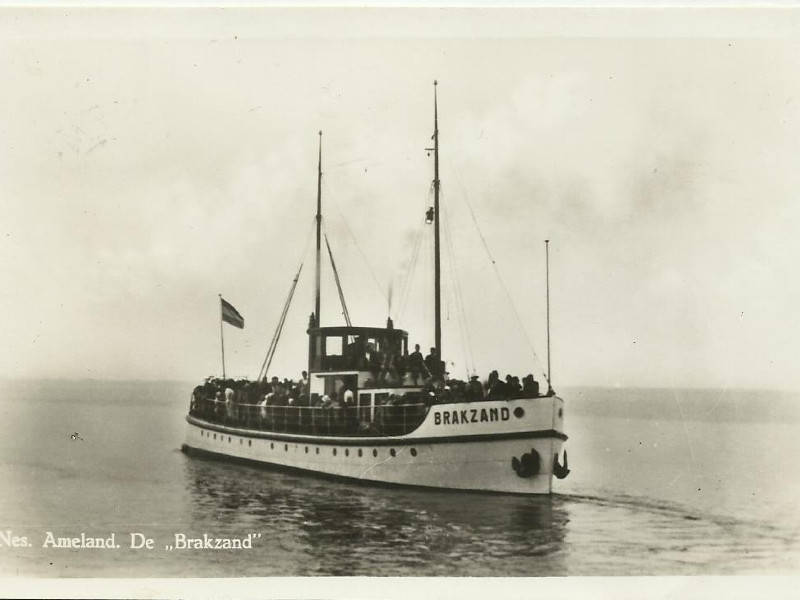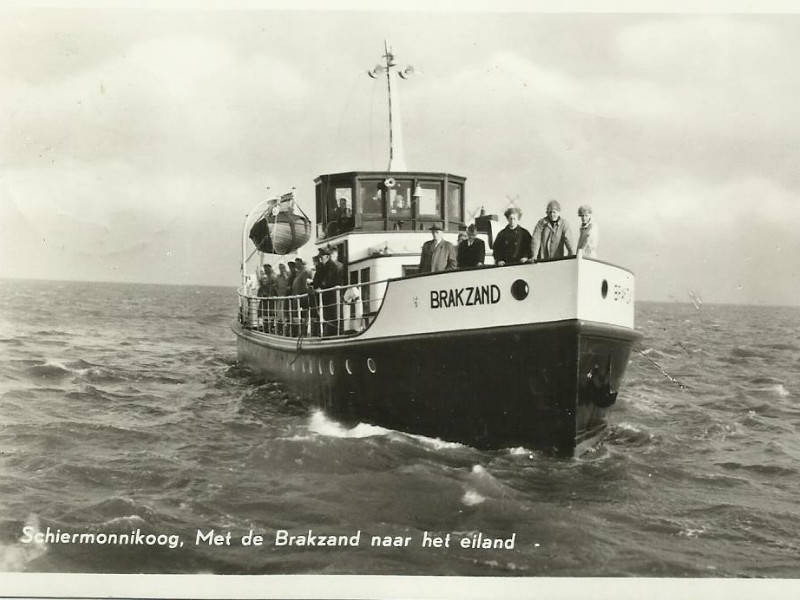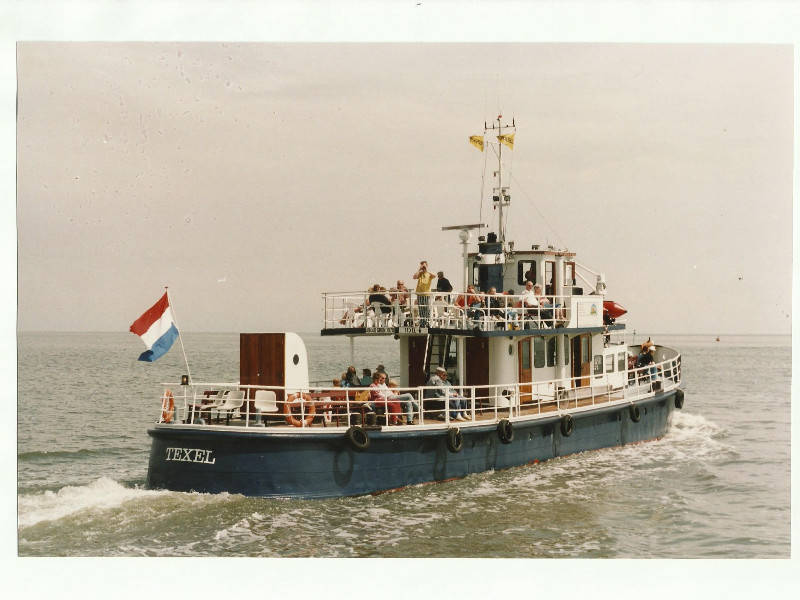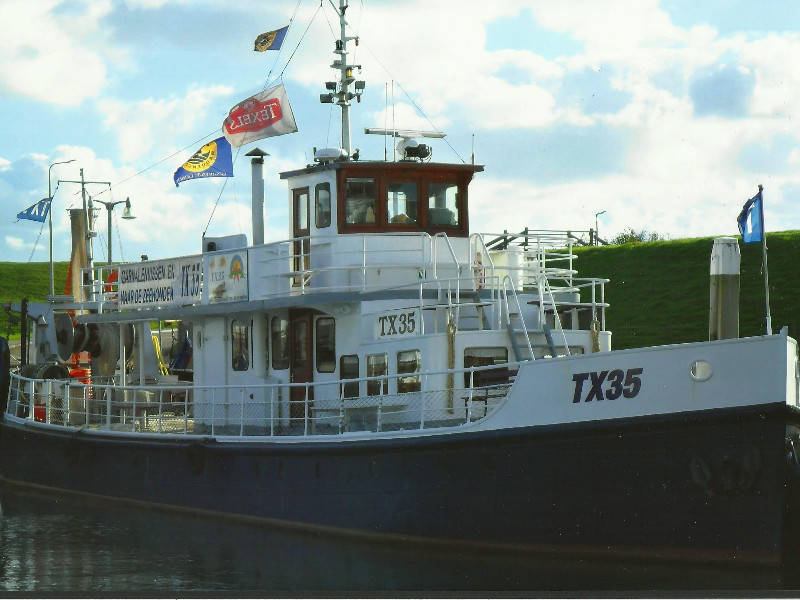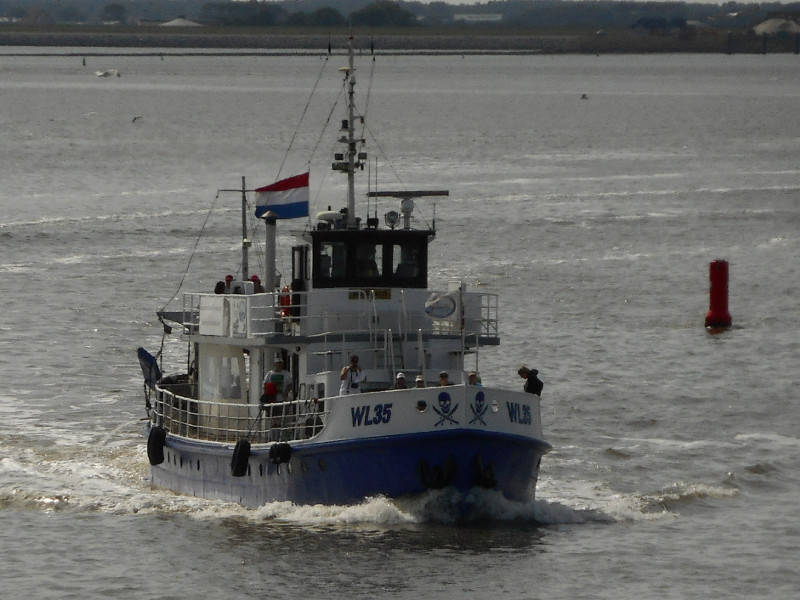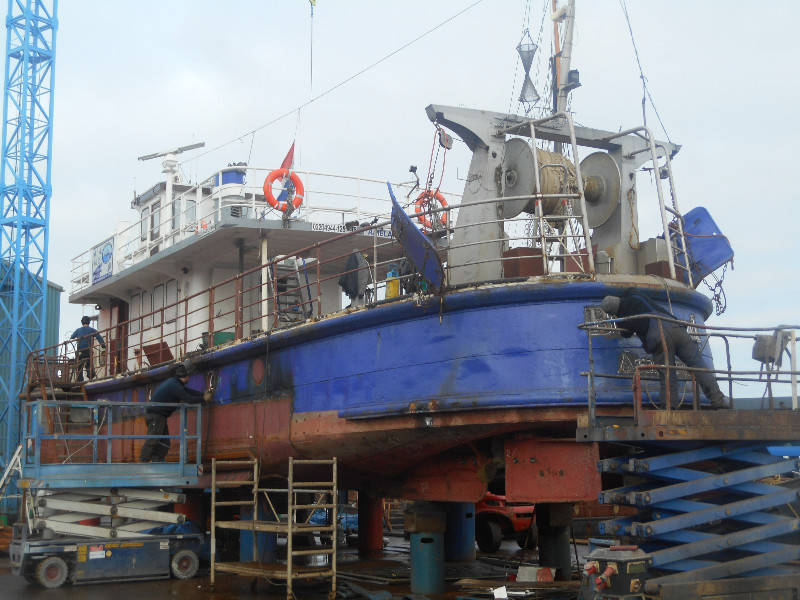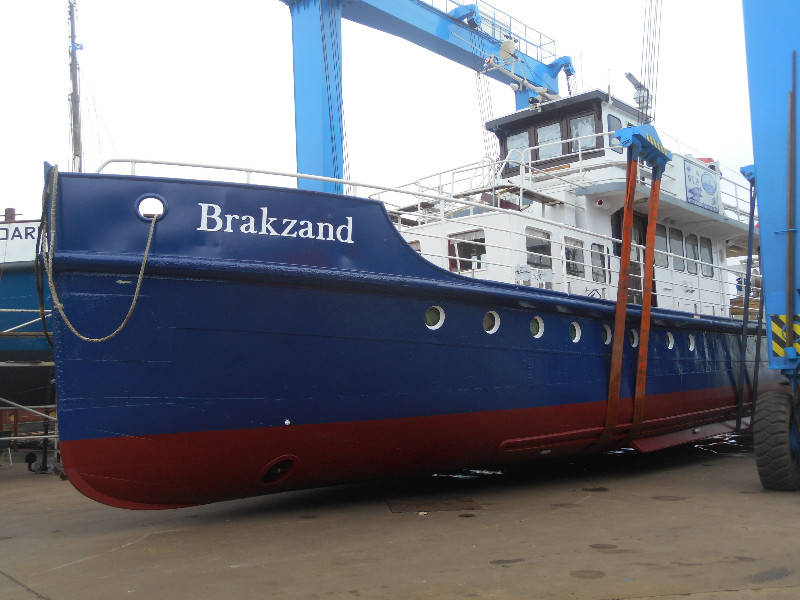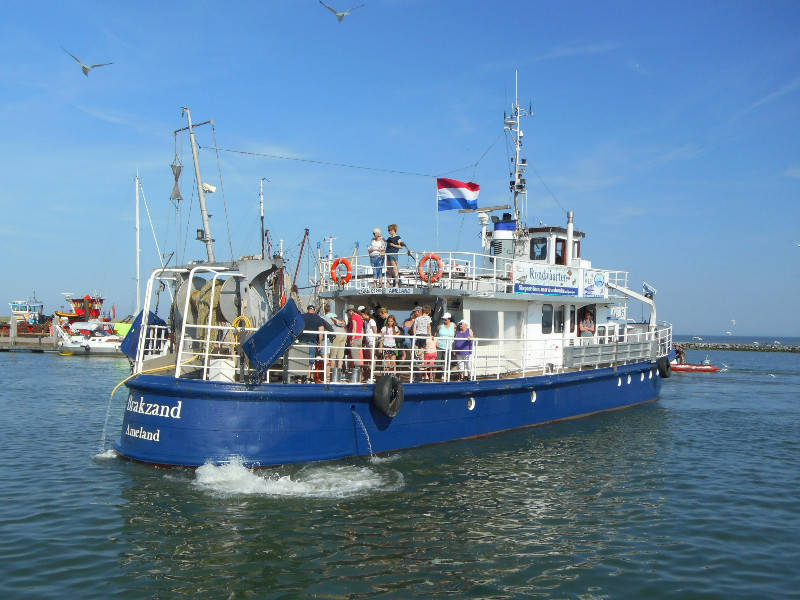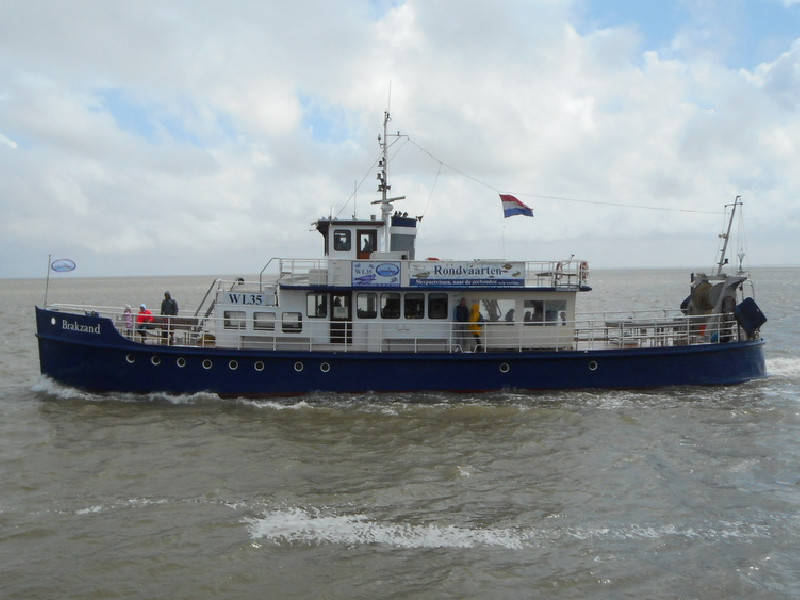 Convenience
The WL35 Brakzand is fully equipped. There are two toilets. The deck is comfortable to sit on, but there's also plenty of room inside when it's a bit colder or wetter outside. At the bar you can order coffee, tea, cake or a cold (alcoholic) drink. Dogs are welcome on board, we will be happy to provide you with a bowl of water. At the moment our ship is not fully wheelchair accessible. However, we can receive people who are less able to walk. Ask us about the possibilities.